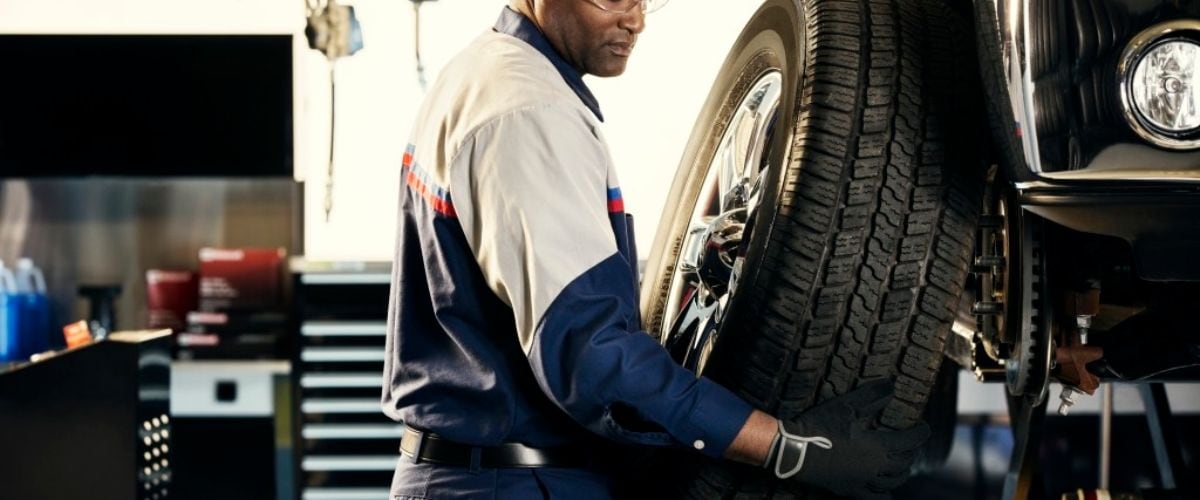 At Woodhams Ford Lincoln, Our Service Center Has Your Back
Serving the Drivers of South Haven, Benton Harbor, Paw Paw, and Allegan
Within the confines of our comfortably furbished service center here at Woodhams Ford Lincoln, we take the time and care to provide to your every vehicular need. We have been family owned and operated since 1972; that's a lot of time and experience that comes into the craftmanship of auto-repair. We want you to feel at home when you visit our dealership, therefore we have a comfortable, new, and modern facility with fresh coffee and refreshments ready for you to enjoy!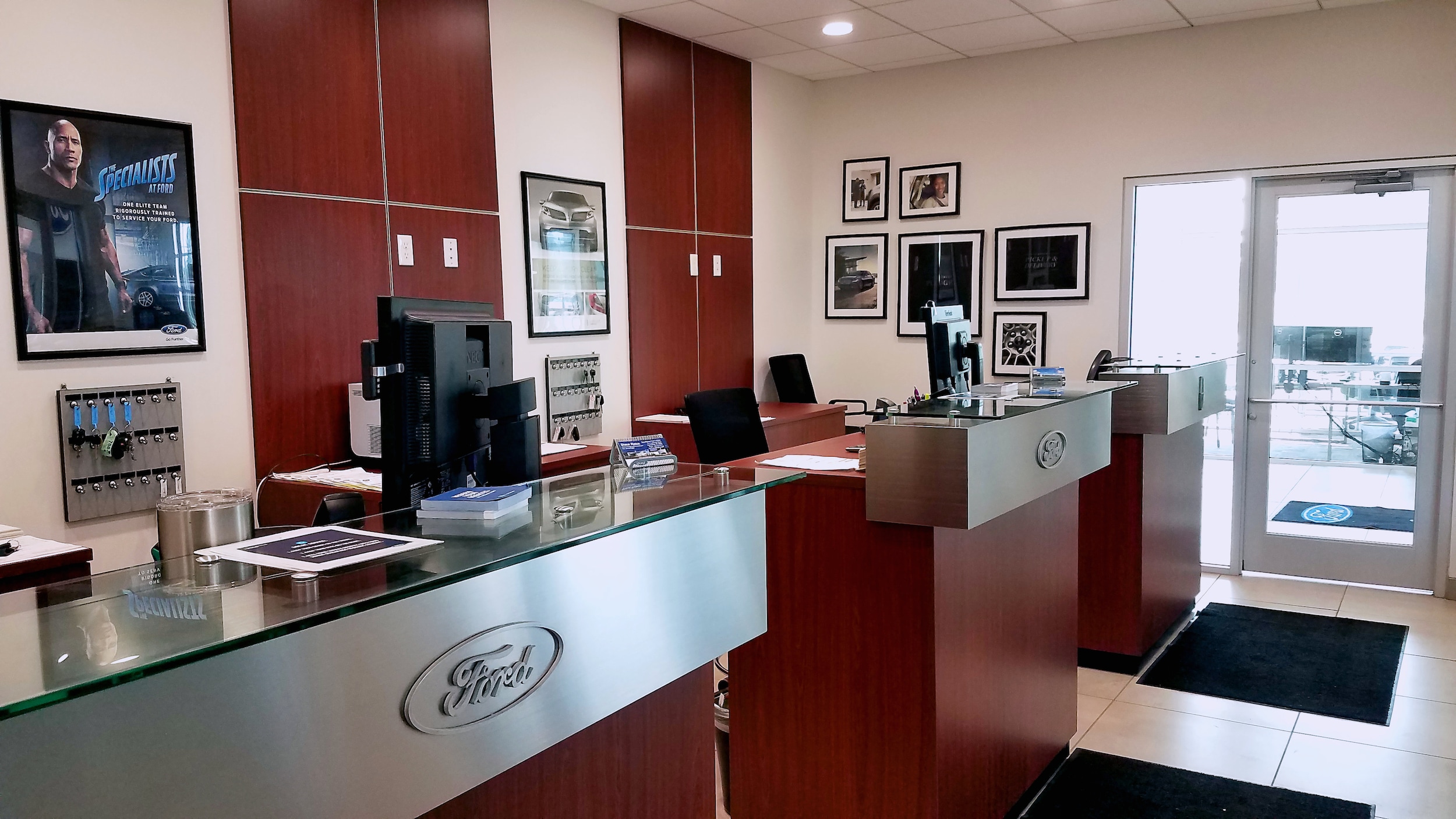 At our dealership we do our best to exemplify customer service because we know how difficult a dire service situation can sometimes be. We provide shuttle services, loaner cars, and rental cars all with the hopes of providing as much convenience as possible! We may also be able to offer you pick-up and delivery (dependent on distance), just give us a call to confirm that you are in range.
We understand how important quality service is to a fantastic experience at any dealership. Fortunately, we are backed by the Ford brand. With Ford Owner Advantage Awards, we deliver competitive prices, expertise, convenient operating hours, and genuine Ford service.
Membership benefits include:
$10 enrollment bonus
Special oil change offers
Service rebates and rewards
5% credit on services toward future visits
Total vehicle coverage for your household
Superior Service at Woodhams Ford Lincoln
Our dealership delivers on the best in auto-repair, from routine oil changes and filter replacements, to more serious maintenance in our collision center. We can do it all here at Woodhams Ford Lincoln. Our service is of the highest quality, as our technicians have every intention of bringing your vehicle back to its optimal condition. We specialize in Ford and Lincoln models, but we can service just about anything. We want the automotive companion Benton Harbor residents count on to be put in the best quality hands, that's why your trust in our dealership is of the highest priority.
We aren't limited to just maintenance here in our service center. We also have a parts center filled with genuine OEM parts. Having the right fitting piece tailor made to your vehicle is of the utmost importance for optimal efficiency. Let our parts experts properly secure the correct fitting piece for your automobile. Furthermore, we also have tons of accessories, and tire lineups to choose from to further bolster your vehicle's potential.
Paw Paw and South Haven drivers know a thing or two about saving money. We always strive to get you the best price possible with the services we provide. However, extra savings are also available with the service coupons and assorted specials pages we provide our customers with. Saving you some money is a great way to enhance your experience with us.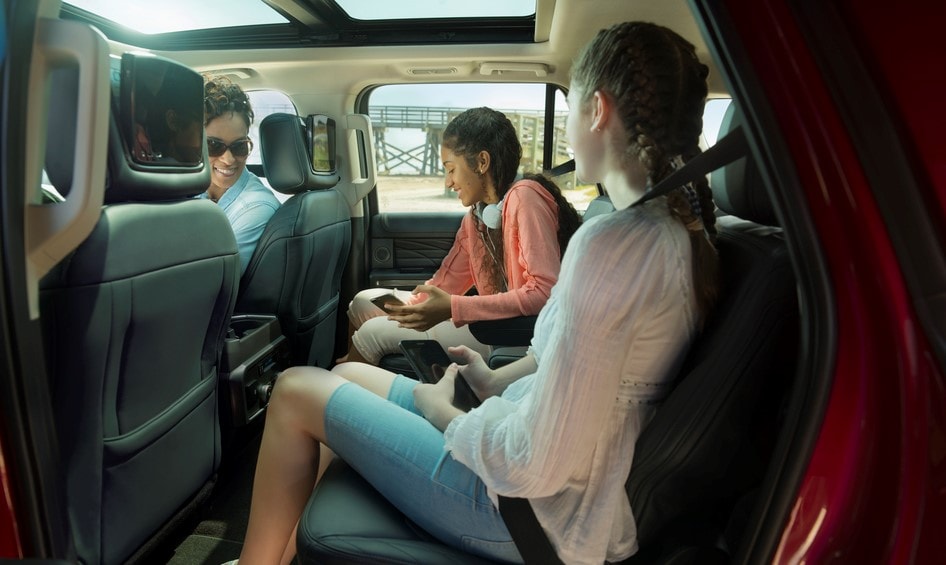 Our service center hours are 8:00AM-5:00PM Monday, Tuesday, Thursday, and Friday, with extended hours where we are open until 8:00PM on Wednesday. We have Saturday time slots from 8:00AM-1:00PM, and we are closed on Sundays. With our convenient hours and location, we hope you can find the time to visit our service center at a moment that works best for you.

We want you to have the ultimate trust in our dealership. No one puts more effort, has more experience, or has a stronger commitment to your vehicle's vitality. Just stop by, or call us for more information on what we can do for your vehicle.